Interim Pastor
Rev. Dr. Richard Nelson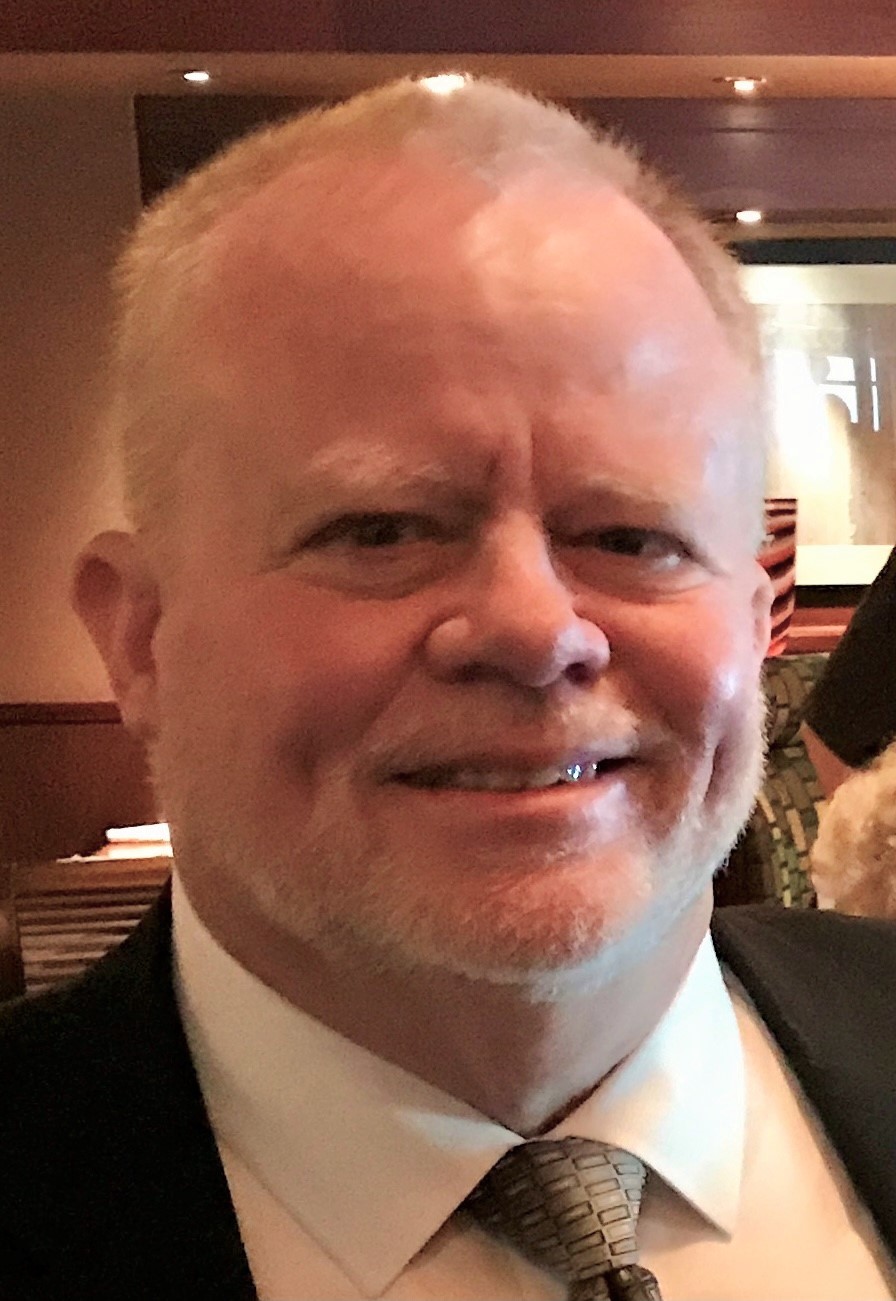 Pastor Rick has over thirty years of experience as a parish pastor and has, over the past ten years, served as a consultant of churches/non-profits. He has served congregations in Oregon, California, Montana, Arizona, Minnesota, Iowa, and Wisconsin. Pastor Rick's doctorate is in organizational leadership, and his research and dissertation was in happiness studies, entitled: "The Flourishing Life: Habits and Attitudes of Happy Pastors". He is a trained and certified Intentional Interim pastor, accompanying congregations in times of transition as their pastor and consultant while they process and prepare for their next chapter of ministry, and in welcoming their next settled pastor.
He and his wife, Kristen—also a pastor—reside in the Twin Cities area of MN, along with their youngest daughter, Lucy, and their two dogs, Joe and Fiona. Together, they have six children and 7 grandchildren scattered about the country—most of their vacation time is spent visiting them. Pastor Rick loves to golf, read, play guitar, most sports and together, he and Kristen enjoy great food, live entertainment, golfing, movies, and most anything on or near water!
Church Administrator
Heide Larsen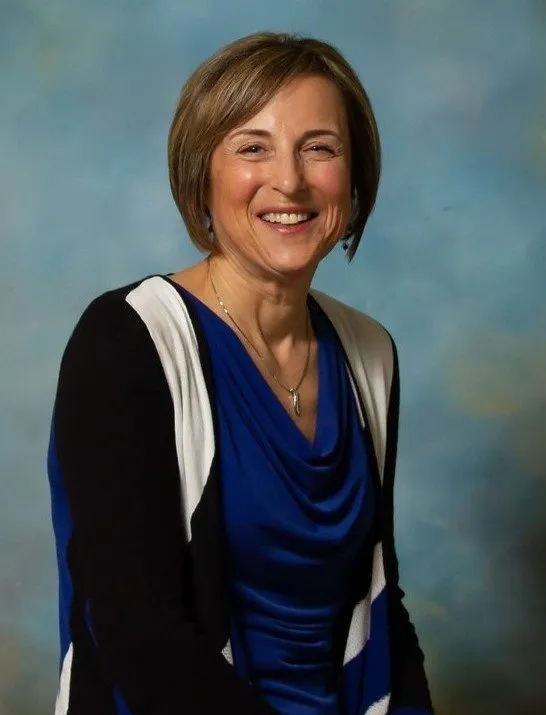 My name is Heide Larsen. I was born and raised in Redford Township, Michigan, and attended college in Detroit to become a Graphic artist. At the age of 25 I took a trip to Snowmass, Colorado, and discovered I needed to live in the mountains. I moved to Snowmass the following year. Four years later I moved to Idaho Falls. I have two daughters, Hailey and Taylor. Hailey is in a Masters/PhD program for Clinical Psychology at Seattle Pacific University and is married to Jesse Caudle. Taylor lives in Oregon with her husband Dan and is an Athletic Trainer at Portland State. We have been members of First Lutheran since 1997. Both girls made their first communion and were confirmed at First Lutheran.
In 2019, I married my best friend Dennis. In our spare time we enjoy downhill and x-country skiing, swimming, biking, hiking, and camping. I also enjoy gardening and reading.
In October of 2013, I was fortunate to have First Lutheran hire me for the position of Church Administrator. It has been such a blessing to work with and for so many wonderful people. Part of my responsibilities is to take care of the Building and the Property and attend all council meetings. So, when the Property Liaison seat became available, it seemed natural that I should fill that spot also.
I look forward to many more years at First Lutheran and the opportunity to work with all of the wonderful members here.
Youth Director
Morgan Pralle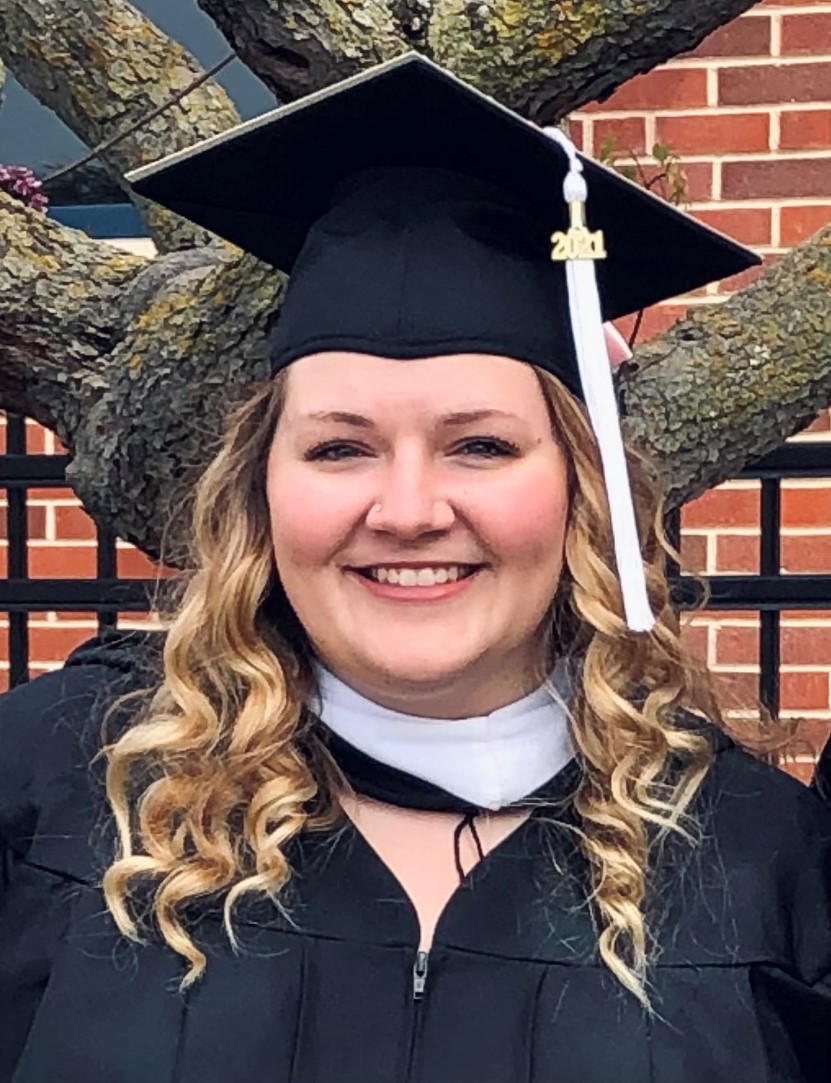 Hi everyone! My name is Morgan Pralle and I am the Youth Director here at FELC. I am originally from Rochester, MN so I have not always been around the area. However, I am really enjoying the mountainous view and beautiful weather. God sure knows how to decorate!
Here is a little information about me… in 2016, I went to college at Concordia University, Nebraska (in Seward) and technically graduated in 2020 and 2021! I majored in Christian Educational Leadership (w/DCE Certification) and Behavioral Science. In 2020, I married my high school sweetheart, Jacob, who is currently serving at St. John Lutheran Church in town for his DCE internship.
This position gives me the opportunity of serving God by serving the congregation and youth at FELC. Youth are so important and critical to growing God's kingdom and I am so glad that I can show them just that by doing what I do.
Bookkeeper
Greg Stultz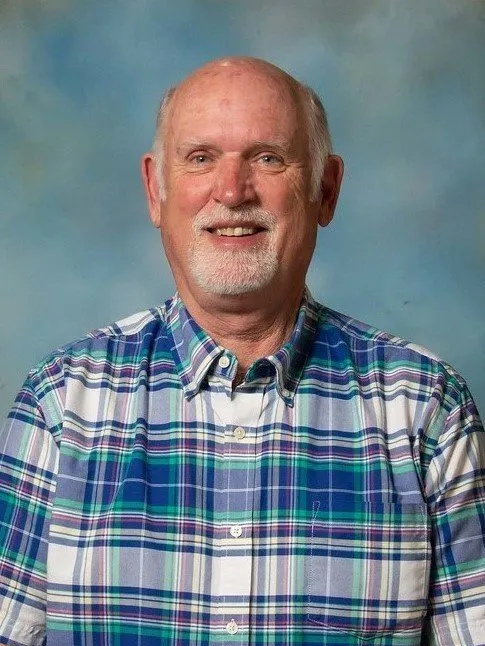 Let me introduce myself. I am Greg Stultz the current Bookkeeper for FELC.
My background in the accounting field comes from being the Business Manager for Morrison Knudsen, what used to be a worldwide construction firm headquartered in Boise, Id. And yes, I was able to go around the world with them on numerous construction jobs. What a great way to see the world. When we moved here in 1993 I worked for MK at the site as an auditor. We decided to stay put and I continued to work for the various contractors . I retired after working at the INL for 18 years.
For fun for the past 20 years I have been running up and down the football field as a Football Official and have been involved in Babe Ruth and American Legion Baseball. I enjoy working with the kids participating in sports.