Interim Pastor
Pastor Fred Grundmann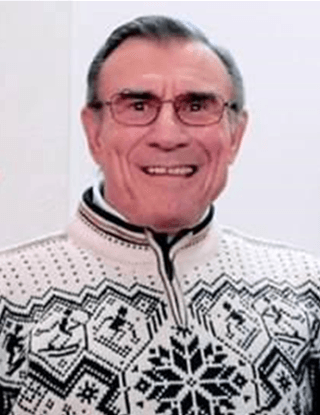 Our Lord's blessings to you! This is Pastor Fred: actually, Carl Frederic Grundmann, Jr. However, my family dubbed me "Fred." Why it wasn't Carl, I don't know. Perhaps my life would have been totally different had I been "Carl." I was born in Eden, Idaho, but moved to St. Louis when nine months old because my father, a Lutheran teacher, accepted a position in St. Louis. In 1966 I followed in my father's and grandfathers' footsteps and also became a Lutheran teacher. While teaching in Libby, Montana, I was encourage to enroll at Concordia Seminary, St. Louis, and enter the Lutheran pastoral ministry. My first parish after graduating, a mission congregation in Lolo, Montana, brought a lot of learning and joy. Then, an interim pastoral roll opened at St. Paul Lutheran Church in Des Peres, Missouri, a suburb of St. Louis, while I was again at the Seminary in St. Louis pursuing a graduate degree. Since then, there have been four more parishes I have been blessed to pastor over the past 42 years. Now, my wife, Karla, and I are involved full time in Intentional Interim Ministry for the association of congregations, Lutheran Congregations in Mission for Christ (LCMC), and have been blessed with three interim positions, including First Evangelical Lutheran Church here in Idaho Falls. Together, we enjoy interim ministry and the many, many dedicated Christian people we have been blessed to meet and serve. We're joyful to be at First Lutheran and find Idaho Falls a rewarding city in which to live . We praise our Savior, Jesus Christ, for allowing us to serve Him in this capacity.
Church Administrator
Heide Larsen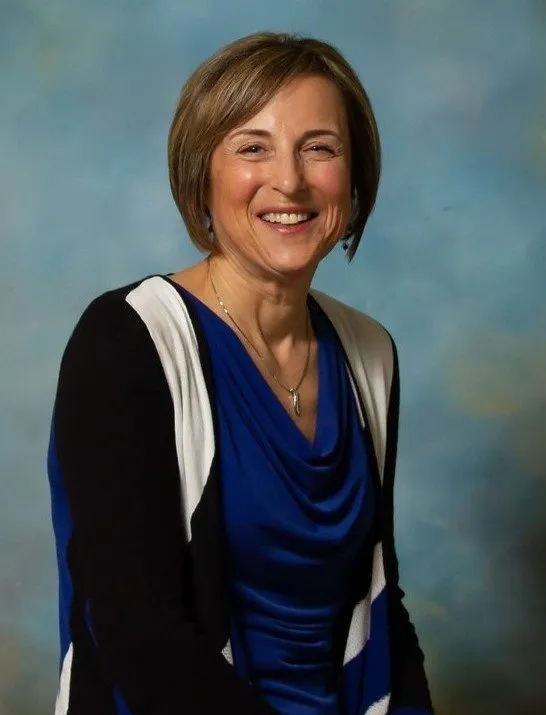 My name is Heide Larsen. I was born and raised in Redford Township, Michigan, and attended college in Detroit to become a Graphic artist. At the age of 25 I took a trip to Snowmass, Colorado, and discovered I needed to live in the mountains. I moved to Snowmass the following year. Four years later I moved to Idaho Falls. I have two daughters, Hailey and Taylor. Hailey is in a Masters/PhD program for Clinical Psychology at Seattle Pacific University and is married to Jesse Caudle. Taylor lives in Oregon with her husband Dan and is an Athletic Trainer at Portland State. We have been members of First Lutheran since 1997. Both girls made their first communion and were confirmed at First Lutheran.
In 2019, I married my best friend Dennis. In our spare time we enjoy downhill and x-country skiing, swimming, biking, hiking, and camping. I also enjoy gardening and reading.
In October of 2013, I was fortunate to have First Lutheran hire me for the position of Church Administrator. It has been such a blessing to work with and for so many wonderful people. Part of my responsibilities is to take care of the Building and the Property and attend all council meetings. So, when the Property Liaison seat became available, it seemed natural that I should fill that spot also.
I look forward to many more years at First Lutheran and the opportunity to work with all of the wonderful members here.
Bookkeeper
Greg Stultz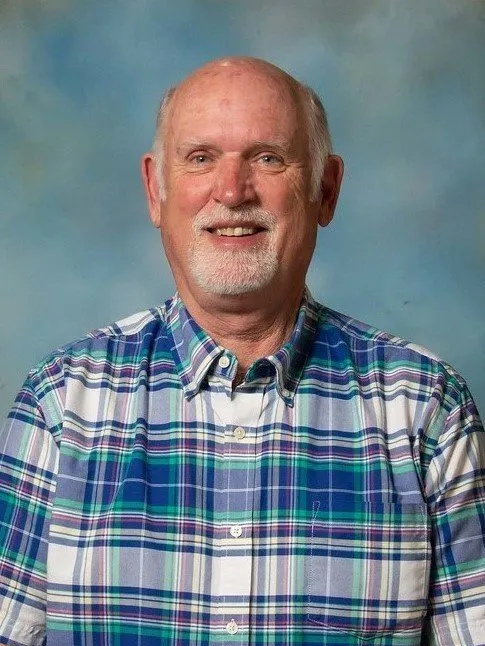 Let me introduce myself. I am Greg Stultz the current Bookkeeper for FELC.
My background in the accounting field comes from being the Business Manager for Morrison Knudsen, what used to be a worldwide construction firm headquartered in Boise, Id. And yes, I was able to go around the world with them on numerous construction jobs. What a great way to see the world. When we moved here in 1993 I worked for MK at the site as an auditor. We decided to stay put and I continued to work for the various contractors . I retired after working at the INL for 18 years.
For fun for the past 20 years I have been running up and down the football field as a Football Official and have been involved in Babe Ruth and American Legion Baseball. I enjoy working with the kids participating in sports.